I'm a London based, Polish born Lighting Cameraman/Cinematographer.
Alt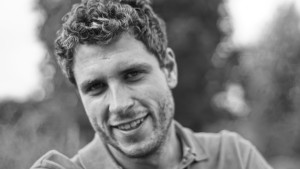 hough I've completed my MA in Anthropology of Culture, in about the same time I've developed my interest in film and began to study Cinematography, thinking of merging these two ways of perceiving the world. Meeting and working with people from different backgrounds or cultures has always been my main interest, and I find it very lucky to be able to fulfil this passion operating a camera at the same time.
After finishing my studies I quickly began to work in a fast paced news environment for national tv stations, for 3 years and as a camera operator. Later, still in Poland I setup and managed a small film production company. During this time I worked mainly as a camera operator but also oversaw projects maintaining personal contact with clients and supervising subcontractors. After 5 years the business grew quite big and successful, but I felt the need to continue my life in a multi cultural environment.
I came to London in 2012 and since then I've been working on shorts, documentaries, music videos, corporate videos and for broadcast.
Currently I enjoy working as a Broadcast Camera Journalist at BBC World Service.